Driver Further Education/Driver Retraining
The development and quality control of measures for driver further education and driver retraining are intended to reduce violations of traffic rules and therefore the risk of accidents.
On behalf of the Federal Highway Research Institute, a concept for the "fit to drive" seminar was worked out, which has been applied in the retraining of traffic offenders in Germany since May 2014. This seminar consists of a traffic-pedagogical and a traffic-psychological submeasure. Work on this matter comprised, in particular, the development of a framework curricula and quality criteria and the recording of videos on the implementation of the seminar.
Currently, FIZ-MTS is conducting a formative evaluation of the traffic-pedagogical submeasure on behalf of the Federal Union of Driving Instructor Associations. The evaluation follows a multi-method and multiperspective approach, meaning that different methods are used and different perspectives (e.g. seminar participants, instructors, training instructors, training participants) are taken into consideration to evaluate the quality of the implementation. Based on the research results recommendations for optimising the traffic-pedagogical measure can be derived.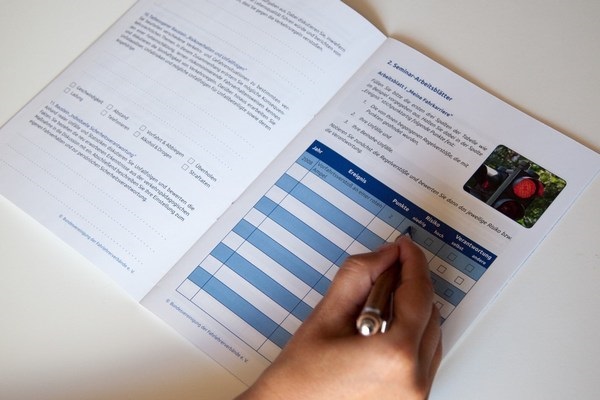 Recently, FIZ-MTS evaluated on behalf of Nord-Kurs GmbH & Co. KG the preparation course for the medical-psychological assessment "avanti 40". The course enables its participants to pass the assessment. The investigation was focused on testing both knowledge growth and attitudinal and behavioural changes. Besides, experiences of instructors in running the course were recorded and course materials were analysed. With the completion of the project FIZ summarised all findings and brought forward proposals for optimising the course.