Training and Further Education of Testing Engineers and Officially Recognised Experts and Examiners for Motor Vehicle Traffic
In order to ensure safety on German roads, vehicle owners are obliged to get their vehicles tested within the scope of the periodic technical inspections. These inspections are carried out by testing engineers and officially recognised experts and examiners. With development still ongoing, they need to refresh and extend their competences in the fields of vehicle technology and inspection technologies regularly. For this reason FIZ-MTS designs in close collaboration with the "FSD – Central Agency" in Dresden innovative computer-based training programmes for the training and further education of the inspectors since many years.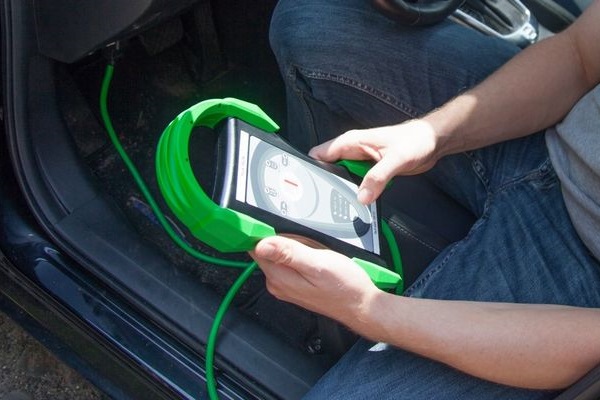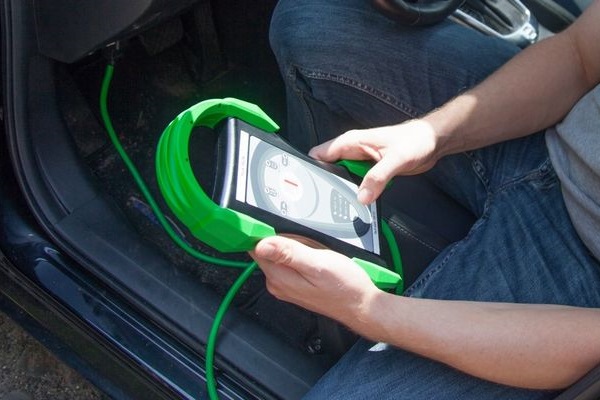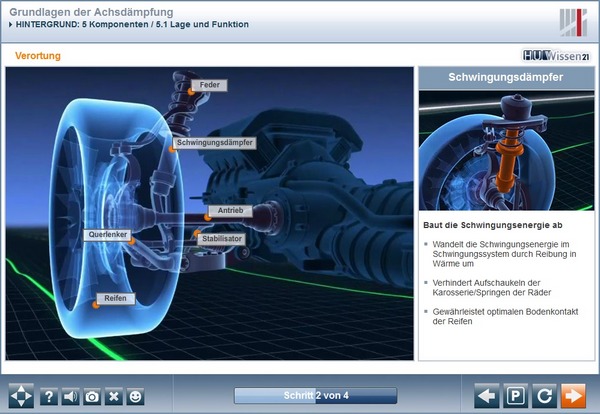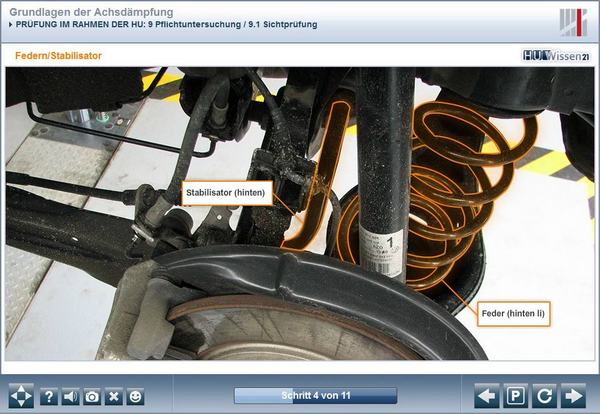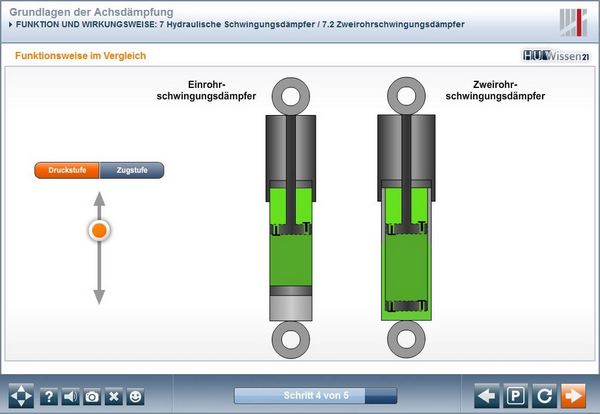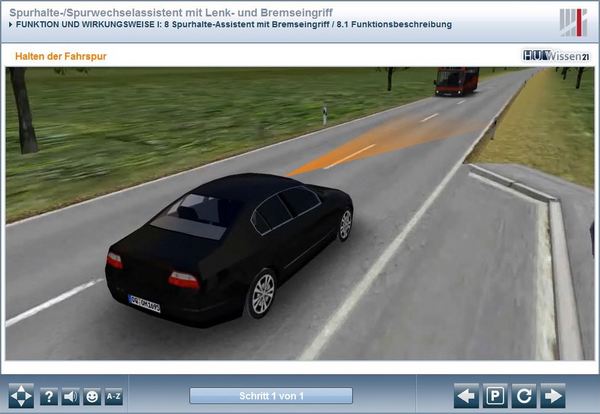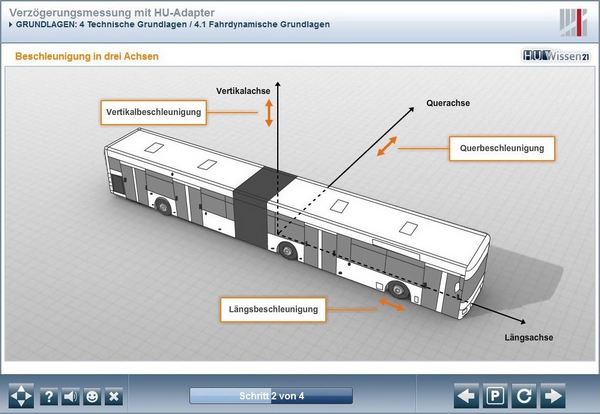 FIZ-MTS prepares the technical teaching and learning contents, works out target group oriented presentation concepts and writes scripts for producing the training programmes. Furthermore, FIZ-MTS creates teaching and learning media that are integrated in the programmes. For instance, traffic situations are created virtually with the VICOM-Editor – a product of TÜV | DEKRA arge tp 21 GbR.  Moreover, photographs and films are created; most recently even 360-degree views are possible!
Most of the programmes are available for download from "hu-wissen21.de".