Novice drivers – young drivers especially – run a much higher risk of being killed or injured in road traffic than the rest of the population. This suggests that the conventional measures for preparing novice drivers for safely participating in road traffic demands optimization.
On behalf of the German Federal Highway Research Institute the employees of FIZ-MTS have critically reviewed the contents, methods, implementation modalities and control processes of the driver training in order to identify scientifically based starting points for its improvement. As a result of these extensive research and development activities a future training curriculum for theory classes and practical driving instructions, which includes interfaces for informal forms of teaching and learning (e.g. e-learning, accompanied driving).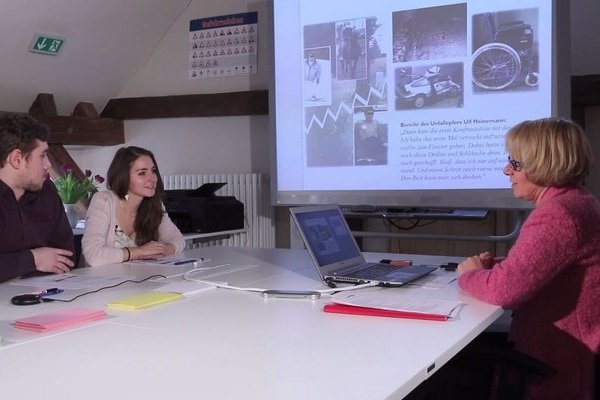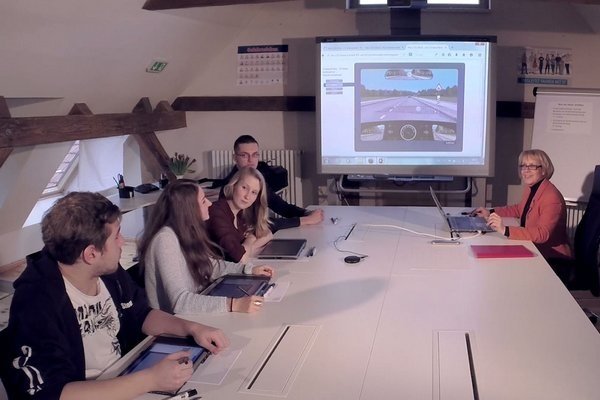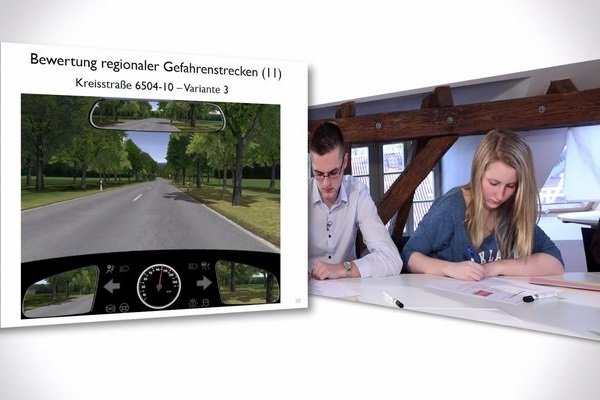 Furthermore, for theory classes two new training units on "traffic perception and hazard avoidance" and "regional hazards education", lesson plans and demonstration films were created. Both training units are being tested in four federal states with regard to user acceptance, learning and safety effects. In addition, currently a tool for assessing learners electronically during practical driving instruction is being developed and tested.
By improving theory classes and practical driving instruction, safety of novice drivers in road traffic is expected to be sustainably increased in future.